Eat local seafood this week for a chance to win gift cards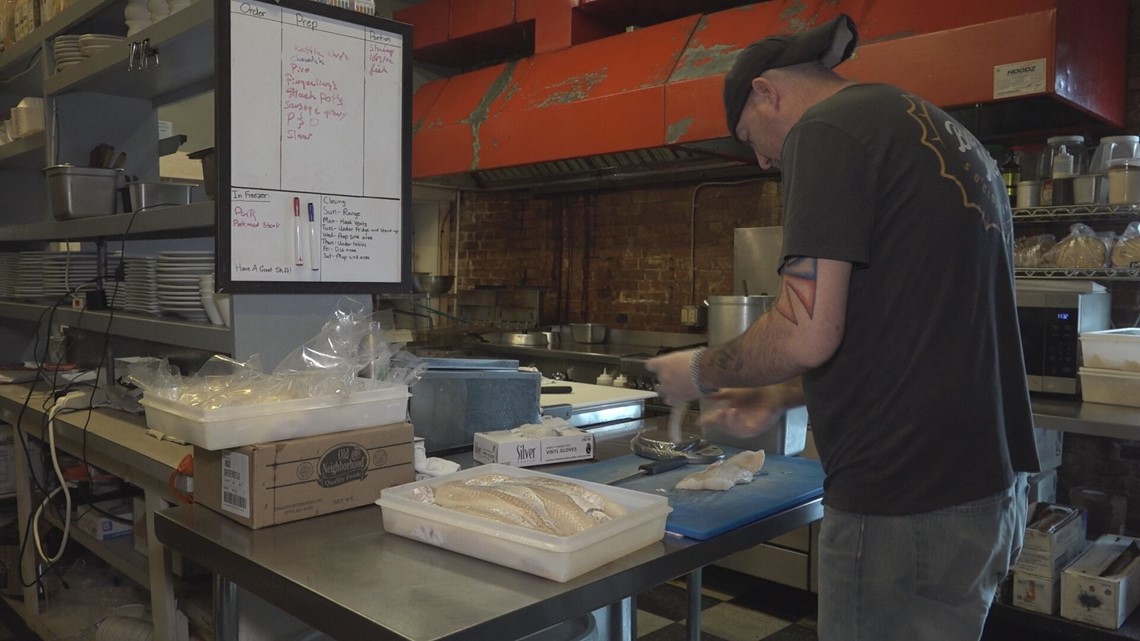 The purpose of this incentive is to encourage more people to dine at local restaurants and try seafood.
PORTLAND, Maine — In some ways, restaurants in Maine are still struggling, even two years into the pandemic. The cost of goods is rising due to inflation, and finding enough staff is an ongoing problem. In the middle of March, the release scene is also much slower than in the summer months.
The Gulf of Maine Research Institute is launching an initiative to help alleviate some of these burdens and help the local seafood industry.
The purpose of this incentive is to encourage more people to dine at local restaurants and try seafood.
"Restaurants are really powerful leaders in making local community members aware of what's available and what's out there – and in driving demand and increasing the amount of local seafood that actually enters the market," said Kyle Foley, senior sustainable seafood program manager at GMRI. .
RELATED: Governor Mills Plans Fight With PETA Over Airport Seafood Ad
GMRI has 24 culinary partner restaurants from Portsmouth to Bangor. This week, it's giving away 300 $30 gift cards to lucky people who eat at one of these restaurants, order a seafood dish, and then enter their name online for a chance to win.
This initiative started in a single day in December 2020, and Foley said she was successful.
Before the pandemic, about two-thirds of seafood sales in the United States came from restaurants and the foodservice industry. Foley said not all restaurants serve local seafood, so it can be difficult for local fishermen to compete in a global market. This is why this initiative is important.
"Eating local seafood is not only good for our local seafood economy and our livelihoods here in our communities," Foley said. "It's also a really great way to boost food security here in our region and make sure we have access to some really wonderful and healthy local protein."
RELATED: Maine considers new license for commercial halibut fishermen
Andy's Old Port Pub is one of the participating restaurants. Owner John Lowell said he and his team bought the joint and closed it in January 2020.
The pandemic has made the process of starting a restaurant difficult, but Lowell said GMRI has helped them. He thinks "Seafood Bill Week" will be too.
"When I look at the drawing they have now, it's not, 'We're going to throw everyone's receipt in a hat, and someone's going to win a card.' It's "I know 10 people in my restaurant are going to win, 10 of my regulars," Lowell said.
"It's in March. It's not August, when they'll probably be people from afar, or October, when they're probably off the cruise ship. I love these guys, don't get me wrong. But it's the people who are there for us all around. These are the people who were there for us during the pandemic. »
RELATED: 10-Year Plan Released for Maine's Working Waterfront
To see the list of participating restaurants and enter to win, click on here.