UK Homemade Body Butter Gift Set | Launch of the organic Levande/Apricot oil kit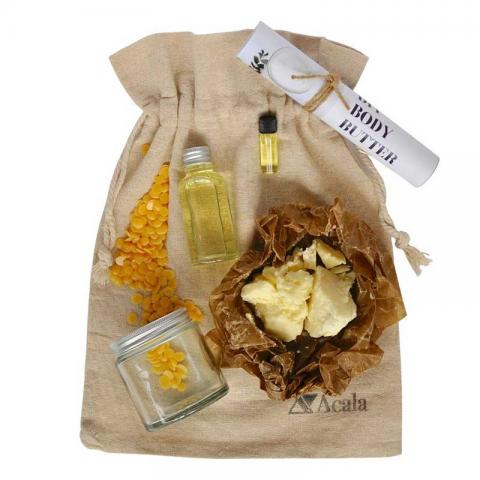 Romford, UK – July 21, 2022 —
With the latest update, customers can find pre-weighed ingredients to make 120ml body moisturizer at home. The DIY kit is an ideal gift for vegan and vegetarian friends and family.
More information is available at https://www.friendlyturtle.com/eco-friendly-gifts-uk
The new product is made by Acala, a sustainable health and beauty brand committed to zero-waste and carbon-neutral production.
Zero waste stores have grown in popularity over the past decade as society has become more aware of the harmful effects of plastic and other waste on the environment. Committed to selling goods with as little waste as possible, they offer sustainably produced and packaged products. Friendly Turtle makes a wide range of zero-waste cleaning, beauty and kitchenware brands available to everyone.
All ingredients in the body butter kit are natural, organic and cruelty-free. It includes organic shea butter for deep hydration, apricot oil which acts as an anti-inflammatory and essential oils for dry skin. It also contains organic candelilla wax, a natural preservative that ensures a long product life.
In addition, the gift box comes with a 120 ml glass jar to store the cream and a recipe card. Buyers can mix the cream themselves to give as a gift or give the set as it is for others to make at home.
Friendly Turtle offers a wide range of other eco-friendly beauty gift sets such as skin care sets, soap selections, hair care tasters, shower kits, dental kits and plastic-free razor sets. Many of them are also available for purchase individually.
In addition to beauty products, they sell a variety of plastic-free items for the kitchen and the rest of the home. This includes food storage options, kitchen utensils, compostable trash bags, reusable cloths and wipes, towels, bottles and more.
Founded in 2018, The Friendly Turtle Company was founded on the belief that everyone has a responsibility to care for the planet through their choices.
A company spokesperson said: "By making more informed and conscious decisions, we can reduce the damage we cause to the world around us. By creating this link between our daily choices and the impacts they have, we can live more sustainably and responsibly.
Interested readers can find out more and purchase the Body Butter Gift Set at https://www.friendlyturtle.com/eco-friendly-gifts-uk
Contact information:
Name: Ricky Wallace
Email: Send Email
Organization: The Friendly Turtle Company Ltd
Address: 26 Carter Drive, Romford, London RM5 2PD, United Kingdom
Website: https://www.friendlyturtle.com/
Build ID: 89078810
If you detect any problems, problems or errors in the content of this press release, please contact [email protected] to let us know. We will respond and rectify the situation within the next 8 hours.
COMTEX_410660991/2773/2022-07-21T06:06:06