Unclaimed Gift Cards at SEA Support Local Students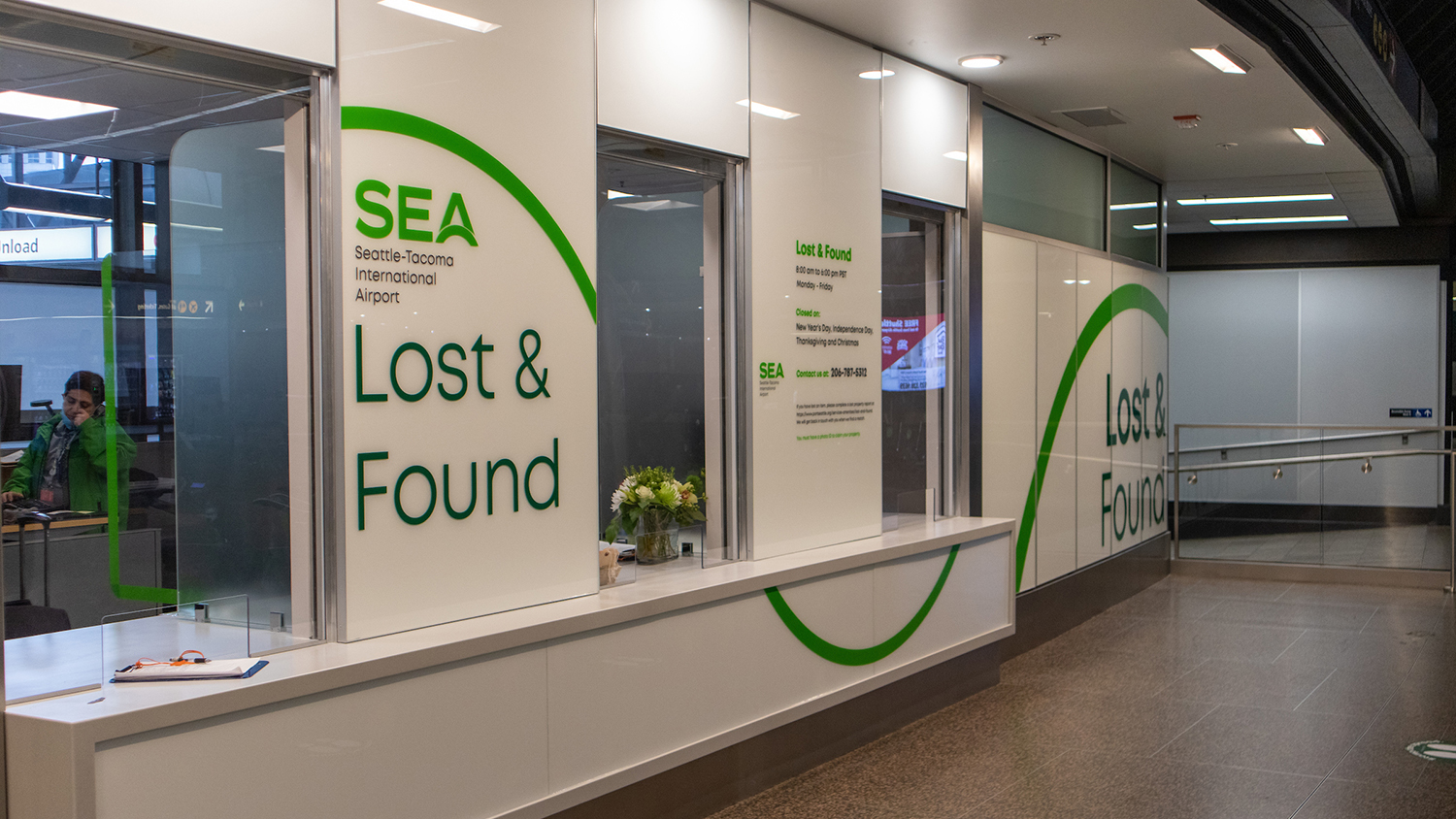 In the mad rush to get through security and to their doorstep, it's not uncommon for travelers to leave something behind. The Lost & Found team at Seattle-Tacoma International Airport (SEA) works diligently to reunite abandoned items with their rightful owners when a form of identification is attached. Gift cards are an item that can easily get lost in the shuffle. Where possible, staff trace gift cards to their rightful owner, but this is not always possible. Until recently, gift cards without owner information sat unused at the Lost & Found office.
Now, these unclaimed gift cards will help students through a partnership between the Port of Seattle and the Highline School District. Gift cards can be used by needy students and their families to purchase food, clothing, school supplies and other necessary items.
"Through our Highline Schools Foundation, we are able to put these resources into the hands of families who need help with their basic needs. This support makes a huge difference to children's well-being and readiness to learn. We are grateful to the Port of Seattle for supporting our students in this way," said Scott Logan, chief operating officer.
Follow the trail
When the Lost & Found team receives a gift card left behind by a passenger, they begin to investigate for any information that may help reunite the card with its rightful owner, including the connection with the gift card provider and the research on social networks.
"The Lost & Found is an incredible service for customers," Jim Peterson, SEA Senior Manager, Customer Experience and Communication. "We all know how we feel when we lose something; we are in panic mode. We have a great recovery rate, but there are times when we tried and couldn't reach the rightful owner. We now know that these gift cards will be put to good use to benefit those who live in our community.
Support our neighbors
Peterson said working with the Highline School District is truly a win-win situation for the Port and ensures that gift cards get to those who need them.
"These are unclaimed items that have no home. The Highline School District is an organization with a long history of working to help those who live in our community. It was a very good partnership, so we were delighted to see this opportunity.
The partnership follows Washington State protocol for the disposal of government equipment. State law allows the port to sell or donate items under $20,000 that have reached the end of their useful life for port personnel, but are still useful and functional for others. The amount of the limit is adjusted each year according to the government price index.
The first official gift card transfer took place last summer and has continued on an ongoing basis as needed.
"It's nice to give back to our neighbours, to those who are close to the airport. Not everyone is equal in their ability to put food on the table, and Highline uses their discretion to distribute gift cards as needed," said Peterson.